DFG - German Research Foundation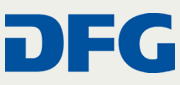 The DFG is the central, self-governing research funding organisation in Germany. Its mission is to fund and promote all fields of science and the humanities. It does so by relying on its statutory bodies and its Head Office, which shape the work and structure of the DFG.
In an international context, the DFG is a member of several scientific and science policy associations, thus contributing to international dialogue, cooperation among researchers, and to the formation of a European Research Area.